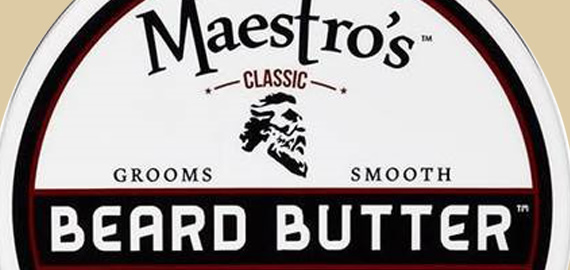 If your beard is itchy, prickly or rough, it's probably because you've washed out all the natural oils that keep it soft. Maestro's Beard Butter replaces those oils, returns your beard to good health, gives it pleasing matte finish and makes for easy shaping. Depending on beard dryness, you should use Maestro's five or more times a week. To apply, rub a dime-sized portion evenly on your palms. Then massage it into your beard and comb it out to spread the butter evenly. Make sure it gets to the roots where beard meets skin.
$11.00 for each 4oz
or $20.00 for the 4oz set
$22.00 for each 8oz
or $40.00  for the 8oz set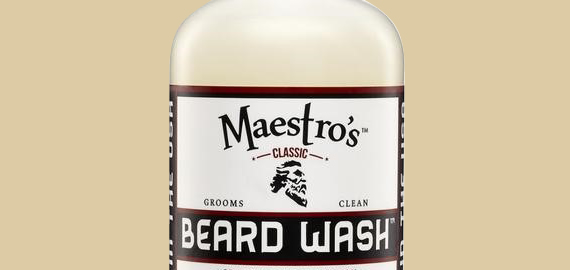 The journey of a thousand miles – or a perfect beard – begins with the first step. Specially formulated to clean and condition without irritating the sensitive skin on your face, Maestro's Beard Wash is a great start to your daily beard care regimen. Unlike regular scalp shampoo, Maestro's won't dry out your facial hair, making it ideal for everyday use. Simply apply a nickel-sized amount, vigorously work it through your beard and enjoy the gentle foaming action. Rinse your beard completely and towel dry. The next logical step? Maestro's Beard Butter.
$11.00 for each 4oz
or $20.0 for the 4oz set
$22.00 for each 8oz
or $40.00 for the 8oz set
Confidence Never Goes Out of Style